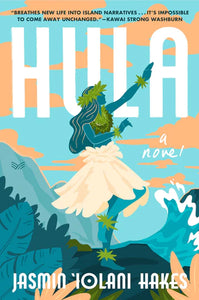 "A full-throated chant for Hawai'i. Part coming-of-age story, part historical family epic, all love. . . . It's impossible to come away unchanged."—KAWAI STRONG WASHBURN, author of the PEN/Hemingway award-winning Sharks in the Times of Saviors
Set in Hilo, Hawai'i, a sweeping saga of tradition, culture, family, history, and connection that unfolds through the lives of three generations of women—a brilliant blend of There, There and Sharks in the Time of Saviors that is a tale of mothers and daughters, dance and destiny, told in part in the collective voice of a community fighting for its survival
"There's no running away on an island. Soon enough, you end up where you started."
Hi'i is proud to be a Naupaka, a family renowned for its contributions to hula and her hometown of Hilo, Hawaii, but there's a lot she doesn't understand. She's never met her legendary grandmother and her mother has never revealed the identity of her father. Worse, unspoken divides within her tight-knit community have started to grow, creating fractures whose origins are somehow entangled with her own family history.
In hula, Hi'i sees a chance to live up to her name and solidify her place within her family legacy. But in order to win the next Miss Aloha Hula competition, she will have to turn her back on everything she had ever been taught, and maybe even lose the very thing she was fighting for.
 Told in part in the collective voice of a community fighting for its survival Hula is a spellbinding debut that offers a rare glimpse into a forgotten kingdom that still exists in the heart of its people.