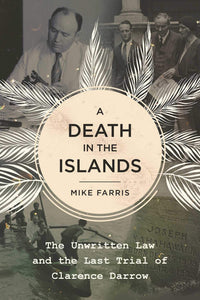 Lies, murder, and a legendary courtroom battle threaten to tear apart the Territory of Hawaii.

In September of 1931, Thalia Massie, a young naval lieutenant's wife, claims to have been raped by five Hawaiian men in Honolulu. Following a hung jury in the rape trial, Thalia's mother, socialite Grace Fortescue, and husband, along with two sailors, kidnap one of the accused in an attempt to coerce a confession. When they are caught after killing him and trying to dump his body in the ocean, Mrs. Fortescue's society friends raise enough money to hire seventy-four-year-old Clarence Darrow out of retirement to defend the vigilante killers. The result is an epic courtroom battle between Darrow and the Territory of Hawaii's top prosecutor, John C. Kelley, in a case that threatens to touch off a race war in Hawaii and results in one of the greatest miscarriages of justice in American history.

Written in the style of a novel, but meticulously following the historical record, A Death in the Islands weaves a story of lies, deception, mental illness, racism, revenge, and murder—a series of events in the Territory of Hawaii that nearly tore apart the peaceful islands, reverberating from the tenements of Honolulu to the hallowed halls of Congress, and right into the Oval Office itself, and left a stain on the legacy of one of the greatest legal minds of all time.
Product information
| | |
| --- | --- |
| Publisher | ‎Skyhorse (November 8, 2016) |
| Language | ‎English |
| Hardcover | ‎332 pages |
| ISBN-10 | ‎1510712143 |
| ISBN-13 | ‎978-1510712140 |
| Item Weight | ‎1.16 pounds |
| Dimensions | ‎6.4 x 1.2 x 9 inches |