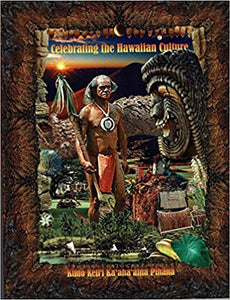 The Autobiography of Kimo Keli'i Ka'aha'aina Pihana.
We often talk with our wise elders, seeking answers to difficult problems. But our kupuna are dying, rapidly, and we don't have enough answers yet. How do we deal with this?
Imua, move forward, with humility. 
Expect you are going to get criticism whatever you do. Expect the unexpected. You've gotta deal with it all. How?
Go back to the beginning, within. 
Are you pure in your heart and soul?
Are you spiritually pono, in harmony, balanced?
Go to that spiritual fire that is deep inside. 
Romance that fire. Take time with it. Trust it...
There is a magic that each of us carries. 
Let it come out. 
- Kimo Pihana