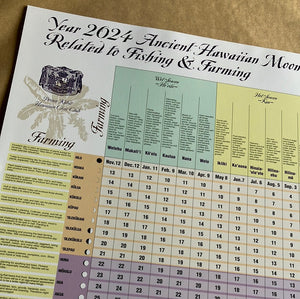 Curated Selection Now Available Online
Welcome to Basically Books Online! We've put together a curated selection of our inventory for your shopping convenience, with more product to go up regularly as we continue to expand our online offerings, so check back often! If you want an item you do not see on our site, please Call us at (808) 961-0144 or Email Us with any questions. We also do special orders for non-Hawaii titles of every kind for no additional fee. Get in touch today!
Learn About Hawaiian Culture
Learn About Hawaiian History
A lovely Hawaiian bookstore with contemporary books and a large children's section. They also have maps, gifts and cultural items. There was a nice selection of cookbooks and accessories like spices as well. Also, the restroom was clean. The owner and staff are friendly and welcoming.

Charlotte Dungan
Brick & mortar bookstores are few and far between in Hawaii so I was happy to find this little gem. The selection was excellent for such a small shop. I noticed that rather than have 20 copies each of a few editions, they have 1 or 2 copies from a large variety. Check out the classics section.

Christine Petersen
Best place for maps, all kinds of dust collectors and knick knacks, some useful, all beautiful. Postcards, jewelry, Petroglyph Press books(Hawaiian genre) etc. Good spot for high end souvenirs, but also something in every price range. Worth a visit if you're looking for something to do that's not a box store.

Sian Teske
Location
Find Us!
334 Kilauea Ave.
Hilo, Hawaii 96720
Mon - Sat, 10am - 5pm
Sunday, CLOSED
(808) 961-0144
bbinfo@basicallybooks.com